Get Paid To Take Surveys

|


Only Cash Surveys
Earn Paypal Money
Take paid surveys with CinchDollars Become a part of our online survey community. Earn money by taking paid online surveys. It's free to sign up! Become a part of our online survey community.
Take part in interesting online surveys, get heard and earn great Money too
CinchDollars is an online survey panel community based in the 30+ countries. A part of worlds leading market research company and our mission is to make the voice of the consumer heard by large businesses on a variety of exciting subjects. Payment : We pay our members in Paypal Cash, Amazon gift cards, G-Codes, Virtual Visa Card and e-Vouchers.
Cinchdollars surveys are quick and easy to fit into your day!
Our online surveys typically take between 2 and 15 minutes to complete so are easy to fit into your day, whether you're filling in time on your journey to work, during a break or simply over a cup of coffee. We know that endless tick boxes are a big turn off so we use intuitive survey design to make each survey easy and interesting to fill out.
Earn money from day one with Cinchdollars!
The amount you get paid depends on the length and type of survey you take part in, starting from $0.40 and going up to $10 or even more. And because you can withdraw money through PayPal as soon as your balance reaches $8, it's quick and easy to make a little extra.
Leading brands are ready and waiting to hear your opinions
Surveys cover a wide range of topics and brands – from what you think about the food you eat to things you couldn't live without on holiday. It's your opinions on everyday things that count so we'll pay you for giving your views.
Win prizes as an added bonus
At Cinchdollars we also like to treat our members to regular competitions with great prizes like an Apple Watch or an iPad. Take a look at our blog for more about our recent prize giveaways and winners' stories. Why Cinchdollars - Engaging Surveys, Cash Rewards, Current Topics, Real Companies, Quick to Complete
Share Your Opinions Earn A little Extra.
Get paid up to $10 for every survey you complete so you can spend it on the things you love.
Our Surveys Take Just Minutes To Complete
Whether you have just a couple of minutes to spare or a bit more time, Cinchdollars offers paid online surveys that fit in with your day. Our surveys generally take between 2 and 15 minutes to complete, depending on the topic. So you can make a little extra money every time you fill one out.
Responses help brands improve what they offer
Your survey responses – which are all fully anonymous – help brands and companies to improve their products and services and sometimes feature in articles that appear in newspapers and magazines.

Why Do We Run Paid Online Surveys?
Let's say a company wants to improve the way their website works and how easy it is for you to find what you are looking for. Their product guy – an absolute creative genius – has come up with a host of ideas and wants to install them on the website that you use. But before he has free-reign to make changes at will, the customer experience manager steps in and suggests that we ask you for your opinion on his ideas before they build it in. That's where Cinchdollars and online surveys come into play. The ideas are discussed with the CDS Team– owners of the Cinchdollars website, and an online survey is created, and sent to you to gather your opinions. When you complete the survey, you'll earn a reward. More importantly, your opinions will be aggregated along with all the other respondents of the survey and sent back to the customer experience manager from the company wanting to make those changes. They'll then make any changes based on your feedback.
Tips To Maximise Your Earning Potential🙂
1
Mark Cinchdollars emails as "Safe"
As soon as you register, remember to mark emails from Cinchdollars as "safe" so that our paid surveys don't end up in your junk, spam or promo folders. They should all come from the same email address so this should be simple to do.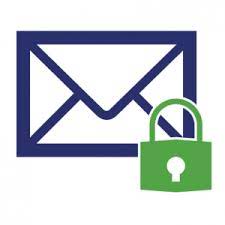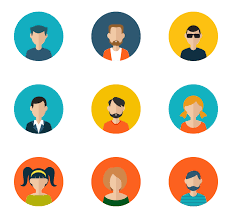 2
Complete your profile info
The more information we have on you including age, where you live and the kinds of things you like doing, the more relevant surveys we can send you, meaning more money to spend on the things you love.
We'd hate you to miss out. Some of our surveys have an expiry date and some are particularly popular, so it's worth checking your email regularly to make sure you get the chance to fill each one out and maximise how much you can earn with Cinchdollars.